Family Holidays are so important!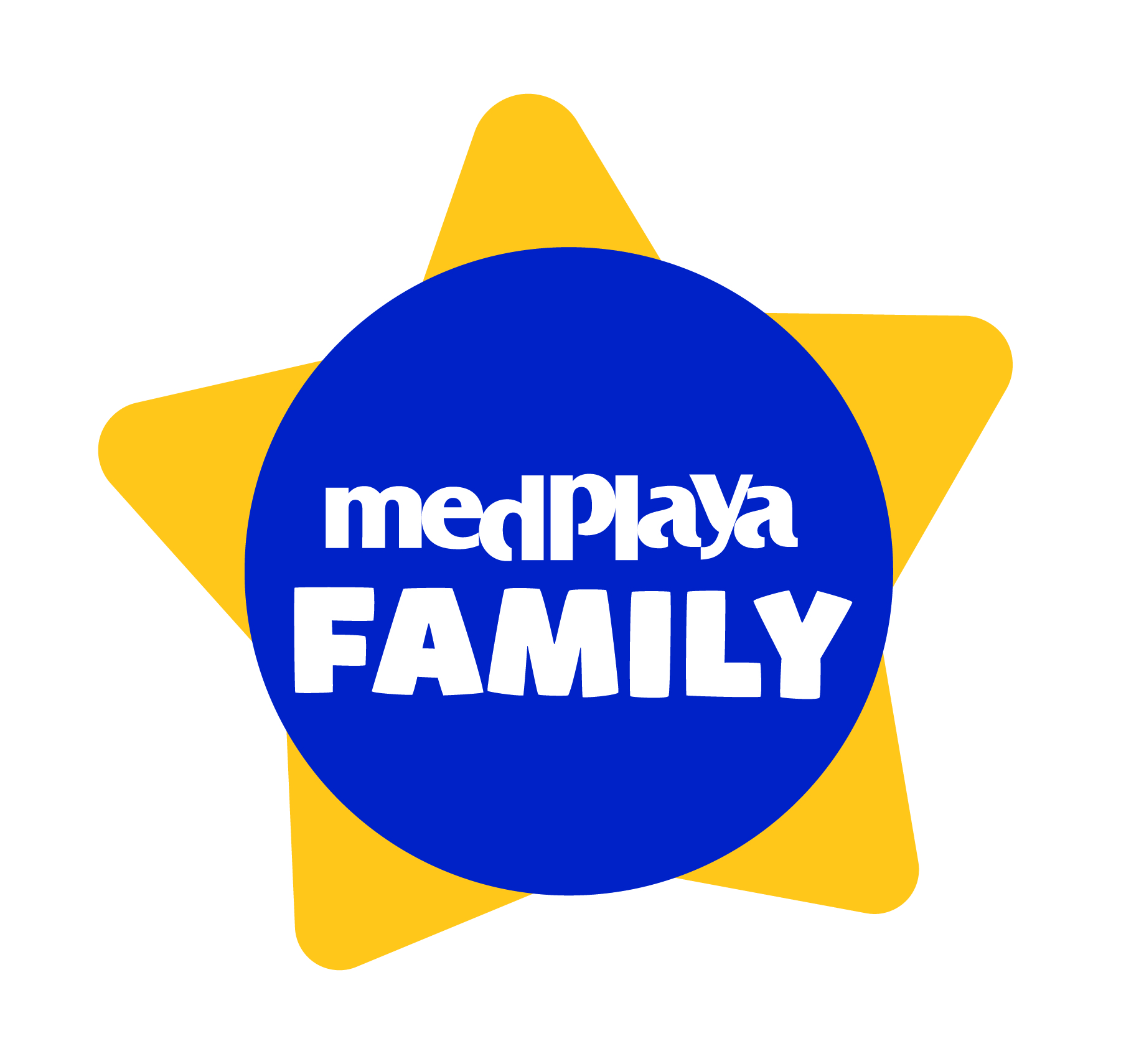 Family Holidays are at the heart of MedPlaya as we believe that all our guests deserve to enjoy their holidays to the full , including our youngest and smallest guests….
its about the whole family!!
EVERY FAMILY IS A MEDPLAYA FAMILY
Discover the magic of holidays spent together, staying in our MedPlaya Family hotels.
All the facilities and services in our hotels are suitable for every type of family, from the smallest to the biggest in number, and from any age from baby to senior. We cater for families who travel together to celebrate those special moments together or just want to be on holiday with the people you most want to be with.
Create those special family memories with MedPlaya!!
MedPlaya has 50 years experience of being part of the Family!
For over 50 years, MedPlaya has been providing family holidays. Thousands of families have passed through our hotels since 1967 when MedPlaya first started. We are proud to say that 50 years on, different generations of the same families are still choosing a MedPlaya hotel for their holidays. We are grateful to those many families who continue to put their trust in us when they choose their holiday hotel, and in return we aim to provide continually a friendly and professional service and good value for money at all times.
Family Facilities
All our hotels have a great location with the beach not very far away and always with a refreshing swimming pool on site. Some of our Family Hotels have special Splash areas for our VIP smaller guests, such as the Hotels Bali , Pez Espada, Rio Park and San Eloy.
Activities
All our hotels offer an entertainment programme ( may vary seasonally) – please see the MedKids section for more about childrens activities – and we try to make sure that there is something to keep everyone happy. From competitions to Aquagym in the pool and Mini Discos in the evening, there is plenty to choose from. Many of our hotels have a childrens playground, multisports area or a games room ,so keeping the whole family entertained whatever you want to do.
Family Meals around the table.
We know that mealtimes are one of the most important times of the day especially when you are on holiday together. We also know that food tastes can vary amongst the family, so we aim to provide a variety of choices of dishes, which are both nutritious and tasty.
Our buffets from breakfast through to dinner, depending on what board basis you choose, have a wide selection of food , with an international flavour always in mind. We have adapted our menus to suit all types of tastes and preferences.
We offer childrens menus in our hotels providing those things we know that our smaller guests really enjoy. In some of our larger hotels there is a separate MedKids buffet station dedicated to a childrens menu.
Family Rooms
With younger children its more comfortable and convenient to book a Family room so you are all together. Many of our hotels offer rooms that can sleep 2 adults and 2 children and some have a superior option offering a bit more space and comfort.
If you have an infant travelling with you let us know so a cot can be ready in your room for your arrival
Family Offers
At various times of the year we provide special FREE CHILDREN offers – and in very busy times we offer HALF PRICE children. Our Family rooms make it very economical for families to enjoy their holiday time together.
COTS FREE when you book with MedPlaya.com
Check out All Inclusive upgrades to keep everyone happy with cold drinks and refreshments!
EXCLUSIVE PROMOTIONS
Be the first to know about our offers and promotions!
Discover "Dreamland" an immersive experience for everyone.
Enjoy a fun-filled day with our Aquafest, the most special "Pool Party" with games and activities! Capture stunning photos, we will celebrate our Holi festival of colors, enjoy the foam party or dare to cross the water bridge. We are waiting for you at our photocall, enjoy our shows, live music... and much more*
*The medsummerfest activities programme may vary depending on the date and hotel.



Be the first to know about our offers and promotions!
At Medplaya, we value the trust you place in us when choosing us for your holiday. That's why we have created Medplaya Amigo!, a programme that rewards you every time you book direct with us.