Create an account with us and enjoy the benefits!
Create a Web Account with us and you can: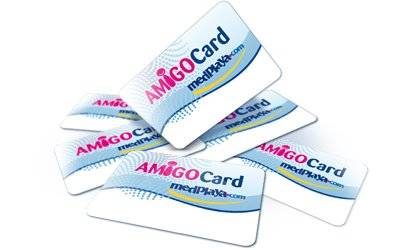 Keep a record of your stays in our hotels in your own personal area
Enter your details only once. You won't have to do it every time you book with us.
Login to your personal area to make your next reservations
Be first to hear of our MedPlaya offers by email
Go one step further and join our Amigo Card loyalty programme:
Earn points for every booking you make with us.
Points may be used as discounts on your booking (non-refundable bookings excluded)
You can also enjoy extra benefits and services during your stay.
Earn your first 20 points just for signing up.