Hotel Features
Hotel Features
· Located 8km from Malaga Airport.
· Situated 50 metres from the beach.
· Surrounded by beautiful gardens.
· It has two swimming pools (1 children's).
· Children's play area.
· Spacious lounges.
Parking
The Hotel Balmoral has a small private parking area at the side of the hotel. There are a limited number of spaces available and therefore we are unable to take forward reservations for the parking spaces. Parking can be paid for on arrival at the hotel when checking in, if there are places available.
The price for a parking space is from 5-10€ per day dependent on the month of the year.
Dining
· Buffet restaurant
· Dining room overlooking the pool.
Accessibility
• Dogs for the disabled are allowed.
• Rooms for disabled guests on request, subject to availability.
• Easy access for the disabled to the main floors.
Facilities
• Hotel with views of the sea.
• 24 hour concierge service.
• Taxi service, free to call.
• Bus stop close to the hotel.
• Free Wi-Fi access in the public areas.
• 24 hour security service.
• Communal lounges.
Gastronomy
• The dining service in the hotel in Belamadena is buffet-style. Here you will find a great variety of dishes of Mediterranean and continental cuisine to choose from.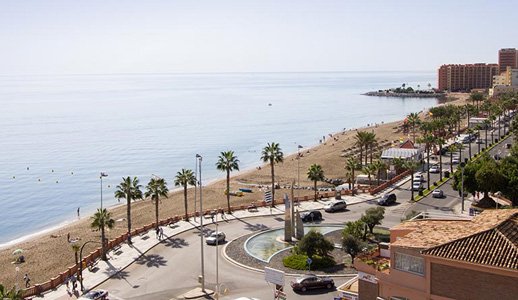 In-Room Features
• 210 rooms arranged over seven floors.
• Rooms cleaned daily.
• Bed linen changed every 3 days.
• Welcome toiletries in the bathroom.
• Telephone in room.
• Safe box (fees apply).
• Cots available (children up to 2 years)
• TV
Entertainment
· Table-tennis table
· Darts
· Daily entertainment activities for adults and children in the pool/garden area (summer), or in the indoor lounges (winter). Evening entertainment with performances by artists (magic shows, flamenco) and dancing.